Mask/Facial Mask : Usage: Cold application: Put the eye / facial mask into refrigerator to refrigerate for an hour before taking out for use, or put it into freezer when in urgent need. It wore on the eye when used. Hot application: Prepare eye / facial mask for hot application by following heating instructions. (Microwave or Hot Water) 1. Hot Water: Bring boiled water, and immerse the eye / facial mask into water for about 4-6 minutes. 2. Put the eye / facial mask into a bowl with hot water, then put the bowl to the microwave oven for about 1 minute (middle fire) Purpose: 1.This product can improve ocular microcirculation, eliminate eye fatigue, resume the plasticity of ciliary muscle, prevent vision decline, so it has an efficacy of lightening eye and refreshing brain. 2. Alleviate swirl and dazzle, forgetter, and anorexia induced by exc..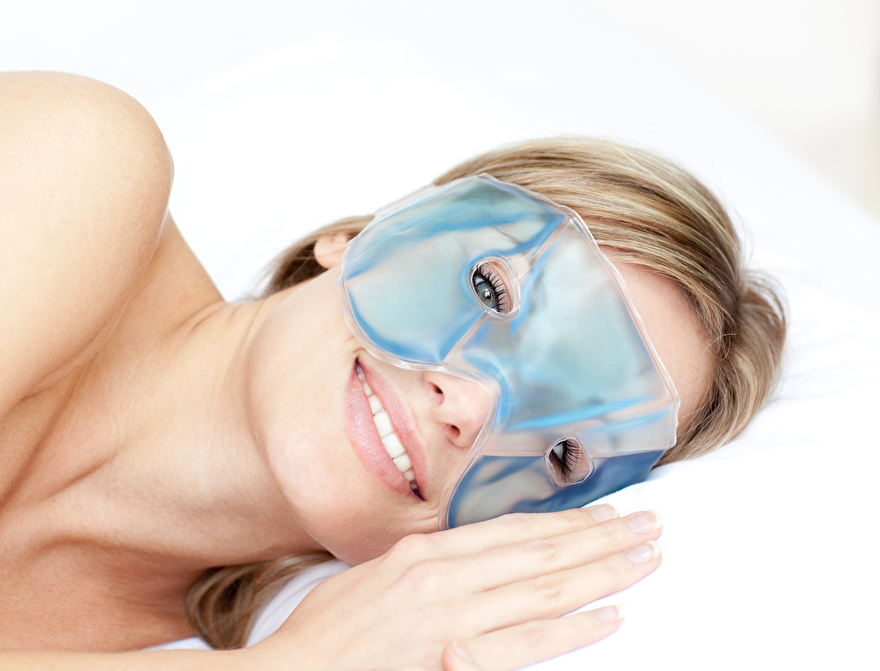 TANA sleep mask Elastic bands:
approx. 30cm color: Blue Uniquely shaped to allow free eye movement during your REM sleep cycle. Completely blocks out ambient light. Encourages a restful sleep and leaves you and your eyes feeling refreshed and stress-free. Ideal for relaxing, sleeping and traveling; perfect for those prone to tired and under pressure. Applicable to: sleeping, relaxing, and traveling on board, train & plane.