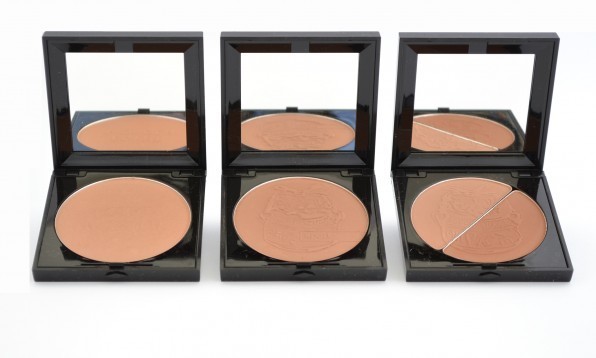 The Egypt-Wonder earth is also available in Compact form. The Compact is very practical when one is out and about.
The Egypt-Wonder compact form is available in Pearl Formula and in Sport Formula (Matt) .
The Egypt-Wonder Compact Set contains a very attractive powder-box containing the pressed earth and a retractable brush. The powder box and brush are protected in an elegant pouch. Each Egypt-Wonder Compact product is also available without the brush - Compact Single.
Pearl Compact This unique youth-enhancing creation makes fair to light skin look ultra healthy and delicately sun-kissed while providing amazing coverage. Its special formulation oxidizes on skin allowing it to blend seamlessly and compliment all complexions.
Sport Compact (Matte formula) Egypt-Wonder Sport powder gives a very natural looking tan colour! This special Matte ?Natural Earth? shade blends invisibly on the skin to create subtle, natural, sun-kissed perfection! Ideal for light to medium skin tones.